Every five levels you will be rewarded with either gold, Magic Tickets, or rare cards. Below is a list of the prizes that can be obtained and the level required to acquire them.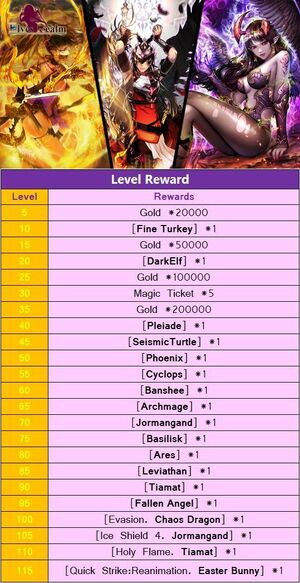 Recently released on the Chinese servers is a new tier of Level-up Rewards. Note, these are not yet available in the English version of the game.
Ad blocker interference detected!
Wikia is a free-to-use site that makes money from advertising. We have a modified experience for viewers using ad blockers

Wikia is not accessible if you've made further modifications. Remove the custom ad blocker rule(s) and the page will load as expected.